Hi Teachers! If you are crafty and want to make a game that can be useful at a few different levels, consider making a game board like this one:
Mine is a 17" x 23" chalkboard painted green and black. Of course, you can make yours any color and decorate it as you like! My game spaces are wooden circles painted black with die-cut letters attached with Mod-Podge. Alphabet stickers or free-handed paint pen letters could work as well. I attached the circles to the board using a hot glue gun.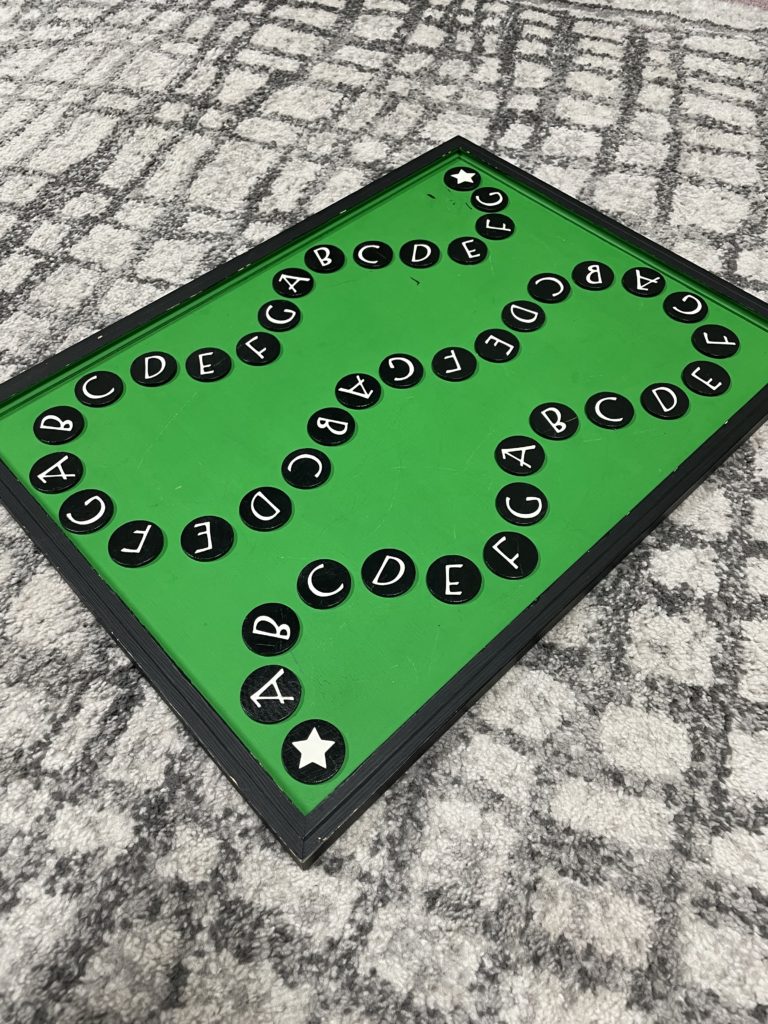 In addition, you will need:
A unique game piece for every player to move around the board. You can use household items (a paper clip, a penny, a safety pin, a bottle cap, a poker chip, etc.) or you can use stones of different colors that you can get at a craft store. My collection of game pieces looks like this:
Some cards that have keyboards pictures with a note highlighted (for your younger players) or grand staff note cards (for those students a little further along). I attached some PDFs here that you can print out and use if you like.
Gameplay
All players begin the game on the star at the beginning of the musical alphabet.
For each turn:
The player will draw a card and move their game piece forward to the very next space that has the same letter as the card they drew.
If the player lands on a space occupied by another player's game piece, the current player occupies the space and moves the other player's game piece back an octave. (If the space is within the first octave of the game board, the current player occupies the space and moves the other player's game piece back to the start.)
Players continue taking turns and moving forward though the alphabet pathway. The first player to get to the end of the pathway is the winner.